Guest blog by Chris Dunne from FeedbackExpress. FeedbackExpress is a powerful, cloud-based software solution that helps Amazon sellers automate and manage their feedback communication with buyers. The software is proven to help sellers get more positive seller feedback and product reviews as well as removing any negative and neutral feedback quickly and effectively.
Most customers that make a purchase on Amazon, don't leave feedback; the figure is around 5% or 1 in every 20 customers. There are things sellers can do to increase the likelihood of getting feedback such as automating the process with Amazon feedback software.
What type of feedback can people leave?
Buyers on Amazon can leave two types of feedback: seller reviews (how the buyer feels you performed throughout the transaction) and product reviews (their opinion on the quality of the product they received).
How is feedback rated on Amazon?
Feedback on Amazon is scored as follows:
5 stars = Excellent
4 stars = Good
3 stars = Fair
2 stars = Poor
1 star = Awful
Many customers are not aware that a 3-star rating (neutral), will actually count against your business and bring your seller rating down. Without knowing the ratings, a customer could think a 3-star rating is average (positive), when it is in fact, fair (negative).
Buyers will also be asked a series of yes/no questions on the delivery date, item description and customer service provided.
Why does feedback matter on Amazon?
Feedback matters for two main reasons on the marketplace.
Firstly, Amazon use it to decide which sellers to award the Buy Box to—so, if your feedback rating in below 95%, your chances of getting a share of the Buy Box are slim. Below 90%, and your chances are slim to none—and slim just left town.
Secondly, most consumers will compare seller feedback scores before making a purchase. If two sellers are selling the same product for the same price, they are likely to be swayed by whoever has the highest feedback score. Buyers will do a quick scan of your seller profile to see if you've meet or exceed customer expectations on multiple occasions and have minimal negative feedback.
Get more positive feedback and product reviews with FeedbackExpress
Stop negative feedback and remove it super-quick!
Start My Free Trial
According to
BrightLocal
, "79% of consumers trust online reviews as much as personal recommendations."
Finally, the more product reviews you get on Amazon, the better your product visibility. An increase in the number of positive seller feedback you receive, will help get you noticed.
Can l offer discounted products in exchange for a review?
Amazon has recently announced a ban on sellers requesting reviews in exchange for offering incentivised free or discounted products. Those sellers who do, are breaking Amazon's Terms of Service (ToS) and risk having their seller account suspended. Don't do it!
Related reading: How to Avoid an Amazon Suspension
What should a feedback email contain?
FeedbackExpress has spent time testing and crafting emails so you don't have to. Whether you decide to solicit feedback using our software, or choose to do it manually, here's a useful list of things you should include in a feedback request email.
A link to the product they've purchased.
Include open-ended questions, e.g. how did you find?
It's important to find out if they had a good experience before you ask for feedback.
Remind buyers customer satisfaction is important to you. Many customers think they are buying from Amazon and do not realise they are actually buying from a third-party.
Give customers a way to contact you to address any issues, reducing the chances of them leaving negative feedback.
Include a direct link for them to leave their honest feedback. This is compliant with Amazon's ToS—Amazon encourages customers to leave feedback!
Sorry to be a nag but we can't stress this point enough. Remember, you cannot offer incentives to a buyer for either providing or removing feedback.
One final thing, ensure your grammar and spelling is spot on! Use a spellchecker or ask someone to check it.
Seller tip: Here's a great tip to pro-actively prevent negative feedback which we're happy to share with you.

When you send your feedback request emails, you might want to include two links. The first link could say, "Everything was great" and link to your product review page. The second link could say, "Did not meet expectations" which would encourage customers to send a message that you'll receive in Seller Central.
When should you send a feedback request email?
This is entirely down to you but one strategy could be to ask for feedback one day after delivery is confirmed. If delivery is late for whatever reason, you'll not want to send an email request.
If no feedback is provided, you'll want to ask again seven days later. Once you've received feedback, you shouldn't send any further emails.
Amazon feedback software like FeedbackExpress allows you to automate the feedback management process. You can set rules to ask for feedback at a certain time of day or a specific number of days after the order or delivery date. You can even blacklist sellers and SKUs where you're more likely to receive a 1 to 3-star review.
Will my feedback increase?
By automating feedback collection, even within your 30-day free trial, we're confident you'll notice an increase in the percentage of your customers leaving feedback.
What are the most common reasons for feedback?
Most negative feedback is a result of an issue with the product or order process. Here's a list of common reasons:
Out of stock
Late shipment
Messy or complicated return
Product not as described
Wrong size or product
Product quality
Customer service
Inaccurate feedback
What strategies are there for dealing with negative feedback?
You can ask Amazon to remove it. Many sellers let negative and neutral feedback sit on their account that is against Amazon's guidelines. And, all it takes in most instances is a quick email to Amazon stating why it is against Amazon's guidelines.
For example, Amazon will remove (strike-through) negative feedback on FBA orders where it accepts responsibility for what has gone wrong.
Also, if a customer leaves a product review on a seller feedback review, then Amazon will also remove this and it won't count against your feedback score.
Ensure you're being proactive and doing everything you can to prevent issues. Offer excellent customer service, accurate listings with photos and respond to any messages as soon as you can.
It's also worth reminding buyers that they are buying from a third-party merchant rather than Amazon.
Removing or better still preventing just one negative (1 or 2 stars) or neutral (3 star) review can have a huge impact on your seller rating and consequently, your sales, profits and Buy Box chances.
Communicate with unhappy customers and try to resolve any issues before they lead to a negative review.
A buyer can remove feedback up to 60 days after the date they left it. After this time, you may choose to respond to the negative feedback and give your side of the story to potential customers.
How to generate great reviews on Amazon
#1. Offer the best customer experience
Amazon is one of the most customer-centric organisations in the world. To succeed on the marketplace, you need to offer great customer service—ship goods on time and use appropriate packaging, respond to messages as soon as possible and if you make a mistake, do your best to make things right with the customers.
#2. Include thank you notes in your packages asking for honest reviews
This is not currently against Amazon's policies as long as you do not offer incentives in return for reviews. Amazon even offer a suggestion for the text you can include,
"Thank you for purchasing our products on Amazon.com. We strive to offer you the best value and service possible. Please take a moment to rate us as a seller on the Amazon.com website."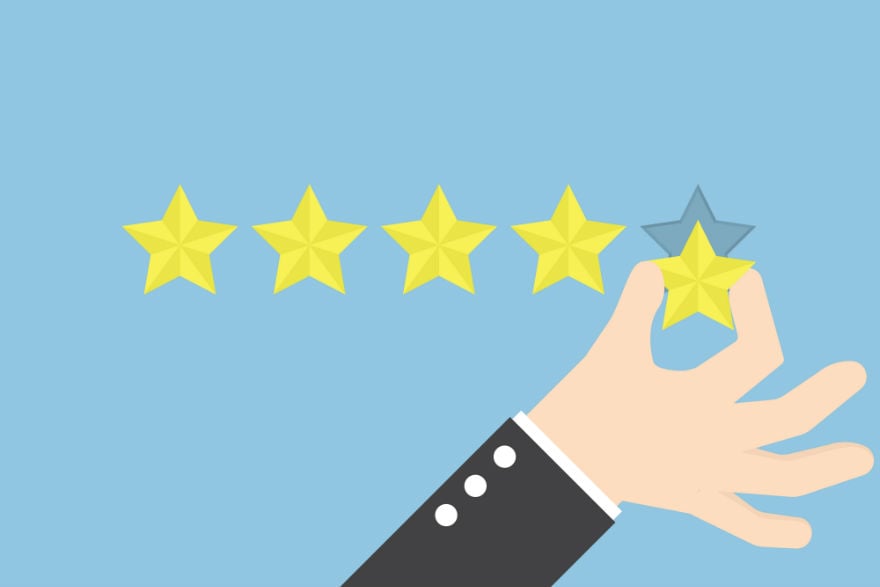 #3. Send follow-up reviews
FeedbackExpress automates this process so you don't have to worry about sending emails, sending them at the wrong time or sending them to a customer likely to leave negative feedback.
#4. Don't buy fake reviews!
Amazon is determined to remove fake reviews and penalise sellers who use these services. As well as losing your seller account, you could face legal action.
Conclusion
Whether you source stock from manufacturers or you're a private label seller selling your own products on Amazon, protecting or improving your seller rating is crucial to Buy Box eligibility and product visibility in search results.
Putting a system in place (whether manually or automatically) to increase your positive feedback and product reviews, as well as helping you react to negative feedback, is vital to long-term sales and success.
With improved seller metrics you'll benefit from higher sales, increased profits and you'll win the Buy Box more often.
Special offer
As a SellerExpress reader, you can start improving your Amazon seller feedback rating today. By using the promo code "FEX10", you can enjoy 30 days of Amazon feedback software (up to 10,000 messages) for free (no credit card required), then get a 10% discount on your first month's subscription.
*A version of this article first appeared on RepricerExpress